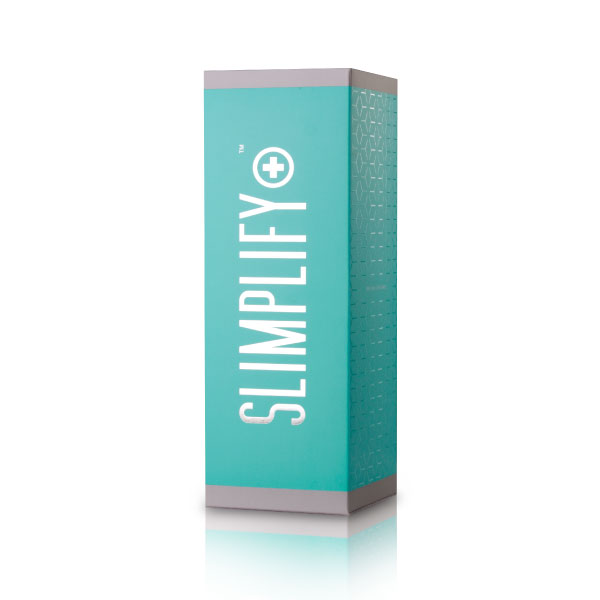 PACKAGE CONTAINS:
x1 BOXES SLIMPLIFY+ (30 SACHETS X 10G)
a Great Body can only be Built on Solid Foundation...
SLIMPLIFY+ ; the #1 Fitness Nutrition Product to be active, fit & healthy, in the Simplest way.
.
BENEFITS
✔Boost Metabolism & Stimulate Fat Burning
✔Endurance & Performance
✔Aids Concentration & Improve Mental Well-being
✔Speed Up Muscle Recovery
✔Strengthen Joints cartilage & Reduce Joint inflammation
✔Cleanse the Body System
.
RECOMMENDED FOR
✔ Suitable for all genders
✔ Age 15 and above
.
PRODUCT SAFETY
✔ Researched and Formulation designed by experts
✔ Results orientated supports by more than 10 thousands testimonials
✔ Safe, natural high grade active ingredients and food Extraction
✔ Manufactured in a GMP Certified Facility
✔ Clinically Proven Ingredients
✔ Sodium-Free
✔ Non GMO
✔ Certified HALAL by JAKIM
.
HOW TO CONSUME?
Mix SLIMPLIFY+ sachet into 80ml of cold water, stir well and consume immediately.
- Drink 1 sachet of Morning Boost every morning before breakfast.
- Drink 1 sachet Night Boost every night before sleep.
For maximum results, take before and after exercise.
.
PRODUCT INGREDIENTS
------------------------------------
Soy Bean • Soy Lecithin • Isolated Soy Protein • Inulin • Cocoa • Colostrum Milk • L-Lysine • Multi Grains : Organic (brown rice, black millet, green millet, Oat, Germ, Buckwheat, Black Buckwheat), Barley, Calrose rice, Organic Wheat Grains, Grains, Organic Brown Rice, Japanese Pearls Brown Rice, Organic Oat, Oat germ, Sorghum rice, organic calcium rice, glutinous rice, black glutinous rice, organic wild purple rice, rice, gorgon. • Multi Vitamins & Minerals : Vitamin A, Vitamin D3, Vitamin C, Vitamin B-group: Thiamine (B1), Riboflavin (B2), Niacin (B3), Pantothenic Acid (B5), Pyridoxine (B6), Biotin (B7), Folic Acid (B9), Cobalamin (B12), Calcium, Iodine, Iron, Magnesium, Phosphorus, Selenium, Zinc. • DHA • Probiotics : Lactobacillus Acidophilus, Bifidobacterium Longum, Lactobacillus Casei, Streptococcus Thermophilus, Lactobacillus Bulgaricus. • Strawberry • Fructose • Orange • Fructo-oligosaccharides (FOS) • Psyllium Husk • Garcinia Cambogia • Mix Berries Flavour • L-Carnitine • Seaweed Calcium • Raspberry Ketone • Aloe Vera • Branched Chain Amino Acid(BCAA) • Vanillin
#slimplify+ #slim #slimming #slimfit #fit #diet #sihat #fitnessdrink # #weightloss #burnfat #bakarlemak #trois #kurus #senaman #bcaa #musclerecovery #glutes #abs #sixpack #dance #martialart #exercise #gym #fitness
SLIMPLIFY+ 1 Box